As of today, Random Power developed a qualification board, and a Minimum Viable Product (MVP) Board  offering end-users the possibility to generate and transmit random bitstreams while varying a variety of system parameters.
Italian Patent Pending n. 102018000009064
PCT extension: PCT/IB2019/058340
Qualification Board
no. of sources of randomness: 1
Temperature control in the -10 °C to 70°C range (Peltier cooler based)
Actual generated random bit stream: 1 Mbps
Actual transmitted random bitstream: 20 kbps (Limited from actual electronics implementation)
Websocket based control & bit transmission
Supply voltage: 5V – 1A
Dimensions: 70x75x55 mm
Matlab or C# based Graphical User Interface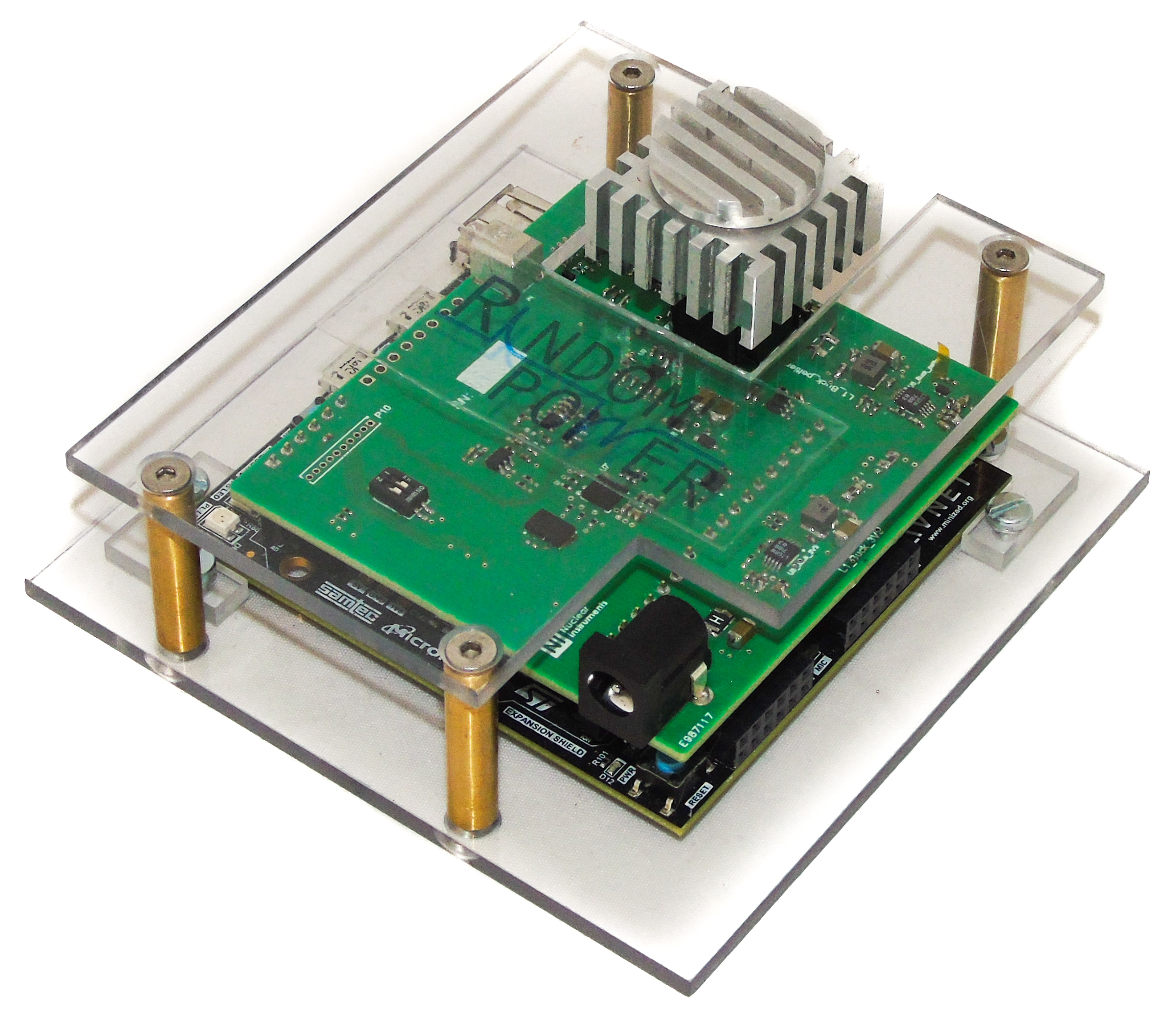 MVP Board
no. of sources of randomness: 1
Output bit stream: Up to 1 Mbit/s
USB comunication trought FTD2xx driver
Supply voltage: 5V – 1A (Via USB connection)
Dimensions: 80x35x5 mm3
Python Based GUI and libraries
If you want some of our bits, just send an email to info@randompower.eu to get in touch with us and receive some of our bits!